Our team believe in only ever providing a tailored and personal approach. We have been established for 54 years and our experience in dental care is vast. Our team has an incredible variety and depth of qualifications and experience, all working together for your dental health. We take the time to understand you, and your treatment goals, with a welcoming and professional approach based on choice. Meet our practice team below:
Meet our
team
Jade Pennick

Dental Nurse/Receptionist

Louise Gregory is a dental nurse and receptionist at City Centre Dental & Implant Clinic.

Georgia Swindells

Treatment Coordinator

Louise Gregory is a Treatment Coordinator at City Centre Dental & Implant Clinic.

Georgia Coyle

Dental Nurse

Georgia Coyle is a dental nurse at City Centre Dental & Implant Clinic.

John has been here at City Centre Dental Practice since 1988 after qualifying at Sheffield University at the age of 23. He later became a partner in the company and was instrumental in introducing Portman to us.

He has a special interest in restorative dentistry and also facial aesthetics. He treats many nervous patients, often with intra venous sedation. From February 2019 he is also a clinical lead for Portman Healthcare which takes him to other practices in the North West to help solve issues they may have.

John is a keen motorcyclist, enjoys spending time with his three children, travelling, open water swimming, hill walking and Jujitsu.

Louise Gregory

Lead Receptionist

Louise Gregory is lead receptionist at City Centre Dental & Implant Clinic.

Zara qualified in London in 2013 at Kings College London. She joined City Centre Dental Practice in September 2018.

Zara has a special interest in facial aesthetics and rejuvenaton.

Outside of work Zara loves going to the theatre, attending dance classes, travelling and beauty pageants.

Mo Khan

Specialist Endodontist

Moheen qualified from the University of Leeds in 2010. He was selected by his supervisors and tutors to be awarded the Restorative Dentistry Prize for achieving exceptional clinical work throughout his undergraduate training.

Moheen went on to a Senior House Officer role at the Manchester Dental Hospital, where he gained advanced expertise working alongside Consultants and Specialists in the Restorative and Periodontal department. He also taught undergraduates helping them become the next generation of dentists. He subsequently completed a very demanding Oral and Maxillofacial Surgery post at the Royal Blackburn Hospital.

He passed his Membership of the Joint Dental Faculties examination, which encouraged him to undertake specialist training in London. Moheen completed his 4-year specialist training in Endodontics (Root canal treatment) at the Eastman Dental Hospital and was awarded entry onto the specialist list.

Moheen is exceptional with patients who are particularly nervous about root canal treatment, many of whom report that they needn't had worried about it. He is also accepting external referrals from other dentists.

Moheen is a keen swimmer, enjoys travelling abroad and trying out different cuisines.

Nigel qualified as a dentist at Manchester university in December 1984 and has also completed a postgraduate course at Chester university in dental practice management . He set up his own dental practice in 1987 and several more over the years in Manchester , Birmingham and London .

With over thirty five years experience in NHS and private practice he keeps up to date with the latest advances and techniques . Nigel enjoys all aspects of dentistry and works closely with his specialist dental colleagues to provide the best possible treatment for his patients .

Nigel has been as an elected member on the local dental committee and also the professional execute committee for Tameside and Glossop primary care trust . In 2013 Nigel decided to sell his dental practices to a large corporate body so he could concentrate solely on patient care and around this time joined city centre dental practice .

Nigel likes to travel abroad and experience different cultures and traditions .

After graduating with honours in Biomedical Sciences at the University of Central Lancashire, Baris studied Dentistry at the University of Glasgow. Since graduating, he completed Dental Foundation Training in the highly sought after South West London Scheme. Baris has a worked in NHS and private practices where he gained experience in treating patients from a variety of backgrounds with a varying complexity of treatments. Baris has continued to develop his skills by undertaking further training in advanced cosmetic dentistry and aesthetic restorative dentistry in London, as well as Invisalign and facial aesthetics. Baris' calming nature reflects onto his patients and he is always happy to go the extra mile to ensure his patients feel as relaxed and comfortable as possible. Baris enjoys getting to know his patients and giving them the smile they are proud of. Outside of dentistry, Baris enjoys travelling, diving, watching football, camping and playing guitar. He is a big foodie. He loves cooking and visiting new restaurants to explore new tastes.

Phil qualified at the Royal Dental Hospital in London in 1977 and moved up to Manchester to open Laburnum dental practice in 1980. Over the last 30 years, Phil has held various teaching posts based at the Manchester Dental Hospital and has been heavily involved in the training and development of newly qualified dentists during their vocational training year, both at Laburnum and other graduate training centres.

In 2003 Phil was awarded a further post graduate qualification following 3 years study in advanced general dentistry (DPDS). He was awarded post graduate certificates in restorative dentistry (cosmetic dentistry, crown and bridgework) and periodontology (advanced gum treatment). Phil decided to further develop his skills in clinical periodontology and earlier last year (2017) Phil was awarded a Master of Science (MSc) in periodontology.

Phil now works 4 days a week in his own practice at Laburnum but travels to two other private practices in Cheshire and Stafford on a Thursday, where he treats patients on referral from other dentists for advanced gum disease.

In his free time Phil loves spending time with his family and friends. He also enjoys keeping fit so you might see him jogging through Handforth or Wilmslow at the weekends. Watch out though seeing Phil in a pair of shorts can be a shock. (Those of a nervous disposition should look away)

The thing Phil loves most about dentistry is the way one can both combine academic and practical clinical skills. The introduction of new technology and advances in the science of dentistry, always introduce new challenges and the need to develop new techniques, which he enjoys passing on to his ever growing band of patients. Most importantly Phil believes that delivering the latest developments in dentistry to his patients allows them to receive the best care that dentistry can offer.

Lawrence Murray-Curtis

Clinician

Dr Murray-Curtis leads our dental implant provision and has many years experience placing and restoring. Having obtained his dental degree with Hons and Distinction in Restorative Dentistry form the University of Malta in 2001, Lawrence went on to complete his Masters in Implant Dentistry with Distinction at the University of Manchester in 2008.

Lawrence is tireless in updating his expertise. This ranges from national and international courses to take full advantage of global cutting edge research and contemporary knowledge and skills in the field of implantology.The overriding factor is ultimately to benefit his patients.

Open, clear and courteous communication are at the heart of everything he does which pays dividends, with outstanding results and cosmetic improvements. Lawrence's aim is to provide you with the very best results and world class dental care.

Lawrence has a family and spends his spare time out with his dogs in the countryside.

Dr Varga is an oral surgeon with an untarnished record of clinical expertise, conscientiously gleaned from over 40 years' experience. She has worked in hospital and NHS settings, as well as in both primary and private care. As a Clinical Lecturer, she has also taught oral surgery, oral medicine and sedation to dental undergraduates, postgraduates and General Dental Practitioners.

Qualifying from Budapest's Semmelweis Medical School, Faculty of Dentistry in 1970, Dr Varga proceeded to come to England where she obtained her Licence in Dental Surgery from the Royal College of Surgeons (LDSRCS) in 1975. In 1976, she was appointed as a Clinical Lecturer in Oral Surgery and Oral Medicine at The University of Liverpool Dental School. She developed a special interest specifically focussed on the dental management of medically compromised and anxious patients relatively early on in her career, which led, after much research, her to later qualify as a Master of Dental Surgery (MDS), in Liverpool, in 1996. From 1998, she held part-time appointments as a Lecturer at the University of Liverpool and an Associate Specialist in Oral Surgery at the Liverpool Dental Hospital.

In 2016 she was offered, and accepted, the post of Locum Consultant in Oral Medicine, which she continued to do until her fairly recent retirement from both academic and hospital careers.Although her work continues to motivate and inspire her, Dr Varga's new love has become her grandchildren, to whom, along with her interest in the cultural arts, she now most enjoys devoting her spare time.
Key points on the practice, the
equipment
All of our surgeries in practice have been designed for you comfort, so that you can relax during your appointments.

We are now in purpose-built premises, equipped with state-of-the art equipment and facilities with your care and comfort front and centre.

Our clinicians only work with the best equipment available, ensuring that your treatment is carried out with the best tools in the hands of the best clinicians.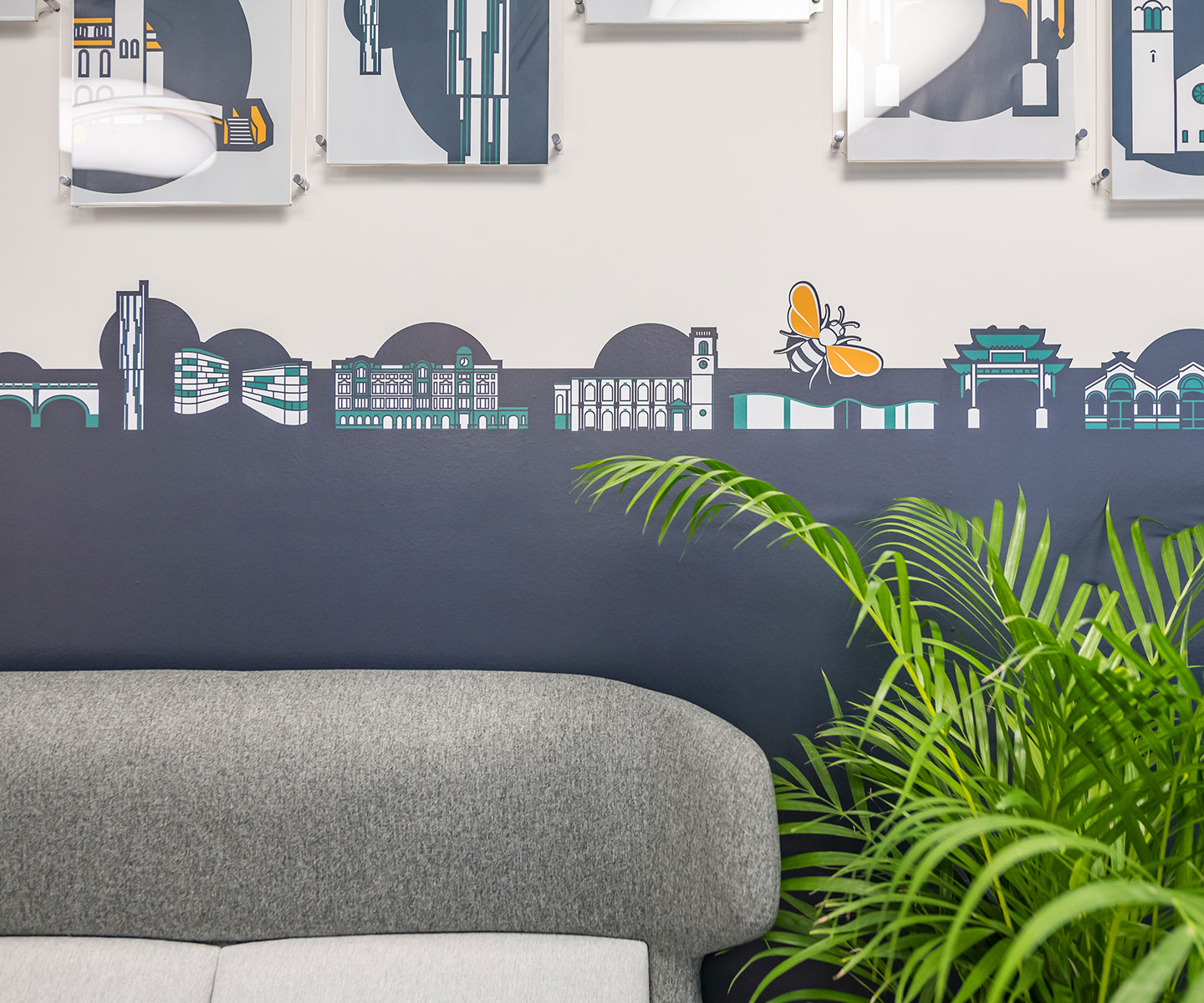 Micael Pereira

Came for a treatment with Dr Ahmed and his nurse Jo, can't thank them enough for attention and professionalism they gave me. Visited the hygenist Jackie as well, she was amazing, even taught me the correct w...

Micael Pereira

Mx Dennis Queen

Six stars from me Dr D'Sousa and Dr Khan are very understanding and patient with me, and that takes some skill. I've had two great experiences at this clinic. Would recommend. Also seen the hygenist now who ...

Mx Dennis Queen

Louise Ashworth

I've been attending this practice since 1983 and have always been very happy with the care shown and the treatment received. Recently I've had to have both root canal treatment and two front crowns. I just w...

Louise Ashworth

Julie Crane

Had root canal work done by Dr. Moheen Khan with his nurse, Nafeesa. Not a pleasant experience, but they were both extremely empathetic and caring, and I was kept up to date throughout with progress, togethe...

Julie Crane

Leanna Dixon

Lovely dental practice. There was the ability to book late appointments (mine was at 6.40pm), perfect for working professionals.

Everything was covid-19 safe: hand sanitisers everywhere, we had to lea...

Leanna Dixon

Ann Czerwoniuk

I have been a patient since 1985 and Jackie has been my hygienist for the last few years. It is a pleasure to see Jackie, she has a warm personality and is a brilliant hygienist.

Ann Czerwoniuk

Martyn Raftery

Fantastic service and both Nigel and Fatima put me really at ease with my dental and hygienist checkups. As a city centre resident the location is also so convenient for me. Would definitely recommend!

Martyn Raftery

Joyce Kitchen

I would highly recommend City Dental & Implant Clinic. All the staff are courteous and reassuring. In particular recently, the care, understanding and treatment I am receiving from Lawrence, Chelsea and Nige...

Joyce Kitchen