Treatments

We are a leading provider of dental services with a full range of treatments on offer. From comprehensive dental care and dental implants, to other oral hygiene services and teeth straightening; we offer a range of tailored solutions to suit your needs and budget.

Blog

Depending on your stage in treatment we understand that you are bound to have questions and you may not be in practice to get the answers. To help with this, our blog section is here to provide you with the information you require, fed by the questions we receive on a regular basis and overseen by our experts.
Practice
intro
City Centre Dental & Implant Clinic is a private dental practice offering high-end general, preventative and restorative dentistry in Manchester and the surrounding area. We are committed to delivering a truly professional service with exceptional results and your care at the heart of everything we do.
We are a leading provider of dental services with a full range of treatments on offer. From our comprehensive dental care and dental implant treatments, to our oral hygiene services, we're proud to offer only the highest levels of patient care.
Services
provided
Because we are home to highly experienced dentists and clinical teams, we can offer you a wide range of dental solutions in our purpose-built practice – including:
See all of our treatments here
Covid
secure
Our practice remains OPEN and welcoming patients. We have introduced several ways to keep you safe, take a look for more information.

Meet our
team
John has been here at City Centre Dental Practice since 1988 after qualifying at Sheffield University at the age of 23. He later became a partner in the company and was instrumental in introducing Portman to us.

He has a special interest in restorative dentistry and also facial aesthetics. He treats many nervous patients, often with intra venous sedation. From February 2019 he is also a clinical lead for Portman Healthcare which takes him to other practices in the North West to help solve issues they may have.

John is a keen motorcyclist, enjoys spending time with his three children, travelling, open water swimming, hill walking and Jujitsu.

Zara qualified in London in 2013 at Kings College London. She joined City Centre Dental Practice in September 2018.

Zara has a special interest in facial aesthetics and rejuvenaton.

Outside of work Zara loves going to the theatre, attending dance classes, travelling and beauty pageants.

Moheen qualified from the University of Leeds in 2010. He was selected by his supervisors and tutors to be awarded the Restorative Dentistry Prize for achieving exceptional clinical work throughout his undergraduate training.

Moheen went on to a Senior House Officer role at the Manchester Dental Hospital, where he gained advanced expertise working alongside Consultants and Specialists in the Restorative and Periodontal department. He also taught undergraduates helping them become the next generation of dentists. He subsequently completed a very demanding Oral and Maxillofacial Surgery post at the Royal Blackburn Hospital.

He passed his Membership of the Joint Dental Faculties examination, which encouraged him to undertake specialist training in London. Moheen completed his 4-year specialist training in Endodontics (Root canal treatment) at the Eastman Dental Hospital and was awarded entry onto the specialist list.

Moheen is exceptional with patients who are particularly nervous about root canal treatment, many of whom report that they needn't had worried about it. He is also accepting external referrals from other dentists.

Moheen is a keen swimmer, enjoys travelling abroad and trying out different cuisines.

Nigel qualified as a dentist at Manchester university in December 1984 and has also completed a postgraduate course at Chester university in dental practice management . He set up his own dental practice in 1987 and several more over the years in Manchester , Birmingham and London .

With over thirty five years experience in NHS and private practice he keeps up to date with the latest advances and techniques . Nigel enjoys all aspects of dentistry and works closely with his specialist dental colleagues to provide the best possible treatment for his patients .

Nigel has been as an elected member on the local dental committee and also the professional execute committee for Tameside and Glossop primary care trust . In 2013 Nigel decided to sell his dental practices to a large corporate body so he could concentrate solely on patient care and around this time joined city centre dental practice .

Nigel likes to travel abroad and experience different cultures and traditions .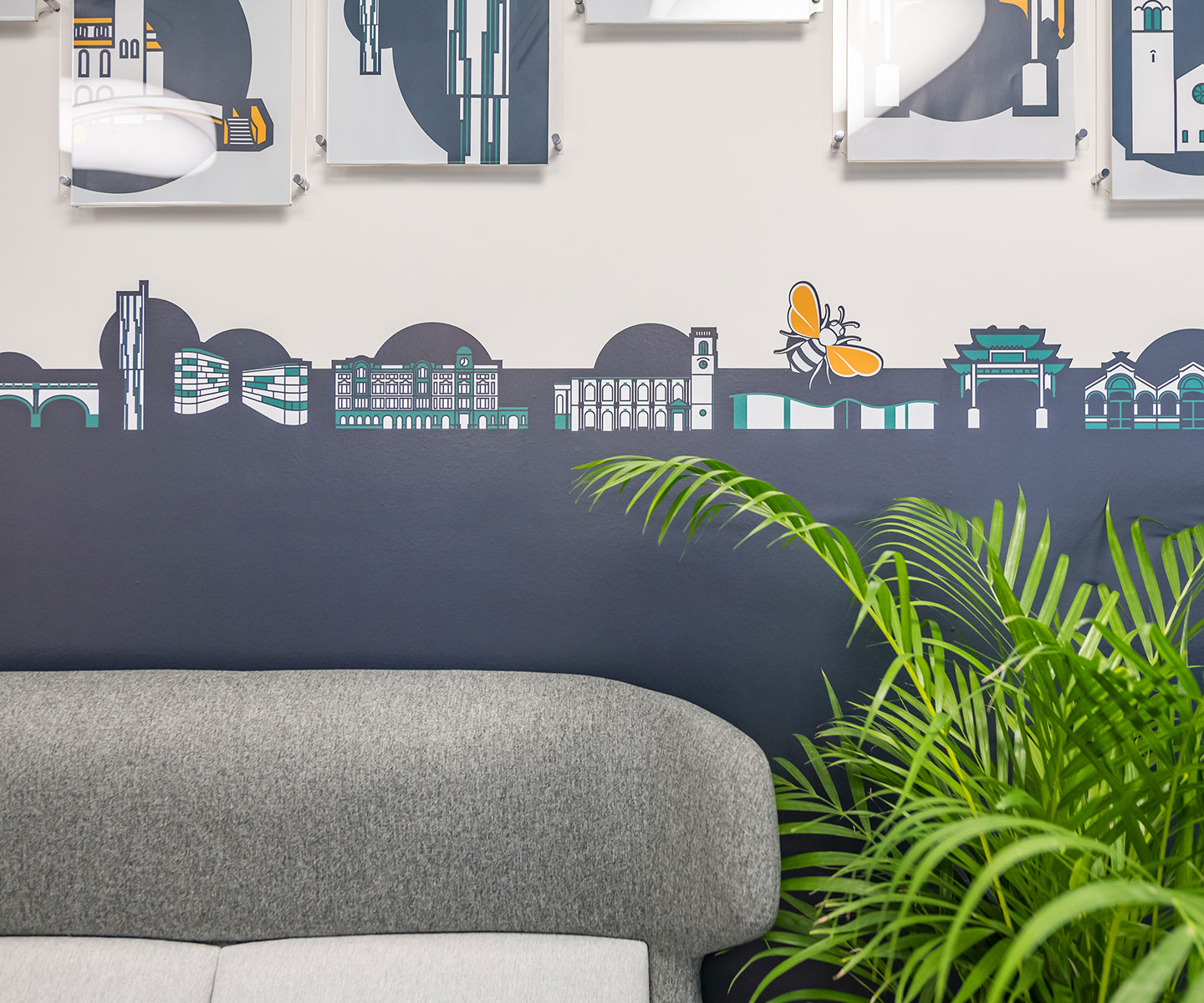 Martyn Raftery

Fantastic service and both Nigel and Fatima put me really at ease with my dental and hygienist checkups. As a city centre resident the location is also so convenient for me. Would definitely recommend!

Martyn Raftery

Mx Dennis Queen

Six stars from me Dr D'Sousa and Dr Khan are very understanding and patient with me, and that takes some skill. I've had two great experiences at this clinic. Would recommend. Also seen the hygenist now who ...

Mx Dennis Queen

Leanna Dixon

Lovely dental practice. There was the ability to book late appointments (mine was at 6.40pm), perfect for working professionals.

Everything was covid-19 safe: hand sanitisers everywhere, we had to lea...

Leanna Dixon

Ann Czerwoniuk

I have been a patient since 1985 and Jackie has been my hygienist for the last few years. It is a pleasure to see Jackie, she has a warm personality and is a brilliant hygienist.

Ann Czerwoniuk

Micael Pereira

Came for a treatment with Dr Ahmed and his nurse Jo, can't thank them enough for attention and professionalism they gave me. Visited the hygenist Jackie as well, she was amazing, even taught me the correct w...

Micael Pereira

Julie Crane

Had root canal work done by Dr. Moheen Khan with his nurse, Nafeesa. Not a pleasant experience, but they were both extremely empathetic and caring, and I was kept up to date throughout with progress, togethe...

Julie Crane